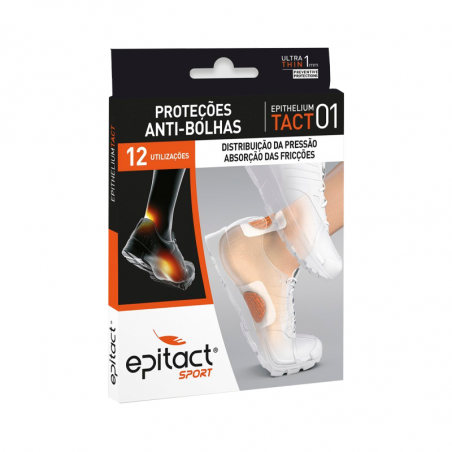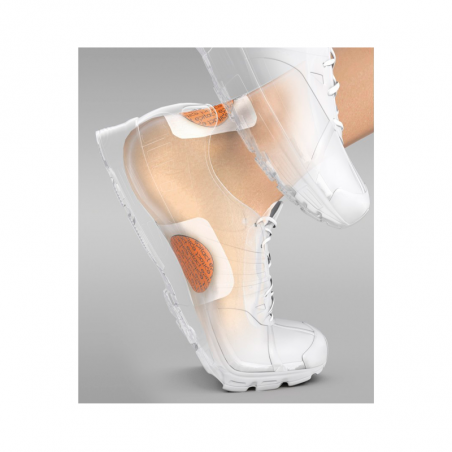 Epitact Sport Bubble Protection
Protects the skin, relieves pain and allows you to continue playing sports.
Add to wishlist
Added to wishlist
Shipping from €9.50 to USA buy it today.
Calculate Shipping Cost
Epitact Sport Anti Blister Protection is specially designed to protect the sensitive areas of the foot (heel, side edge, etc.) and prevent blisters from appearing.
Features:
The protections are made of a self-adhesive silicone gel, 1 mm thick and with viscoelastic properties very similar to those of skin. Applied on sensitive areas of the foot, before playing sports, they help to distribute pressure and absorb friction by dissipating energy in the gel, thus preventing any risk of blistering.
They immediately relieve pain as soon as they are applied and thus allow you to continue practicing sports while maintaining high performance.
The protections are hand washable with soap 4 to 5 times on average, retaining all their adhesive properties.
Contraindications:
The product has been subject to all regulatory tests imposed by the ISO 10993-1 standard for products that come into contact with the skin. If, however, any skin reaction occurs, it is advisable to stop using it immediately and inform MILLET Innovation. Do not use over an unprotected wound. In the case of people suffering from arteritis, diabetes, polyneuritis, neuropathy of the lower limbs or varicose ulcers: never use the product on a wound or ulcer. Watch the foot during use and seek advice from your doctor or podiatrist.