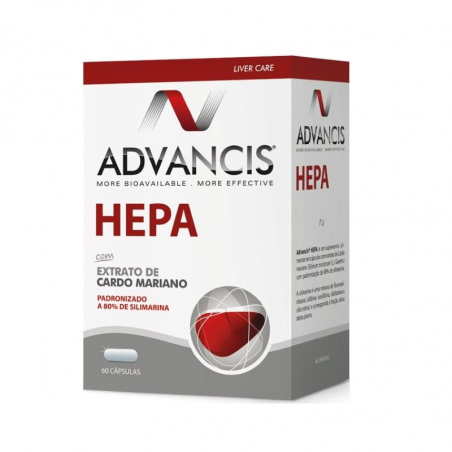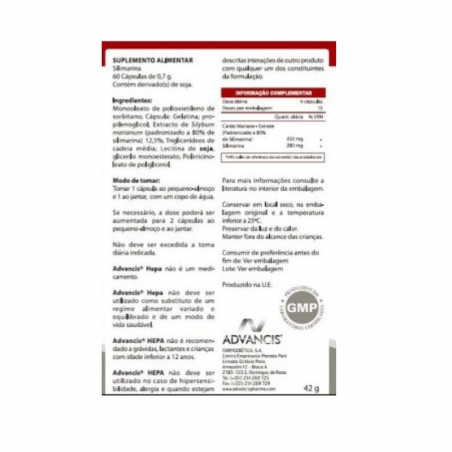 Advancis Hepa 60 capsules
Antioxidant and hepatoprotective action - helps to maintain the proper functioning of the liver.
Add to wishlist
Added to wishlist
Calculate Shipping Cost
Advancis Hepa helps in maintaining the proper functioning of the liver, especially during periods of greatest aggression or when it is weakened.
Features:
Food supplement optimized with a thistle extract (Silybum marianum (L.) Gaertn.) With standardization in 80% of silymarin.
Indications: Excessive alcohol consumption and other liver poisoning; Coadjuvant in the treatment of several liver diseases; Prevention of biliary tract and digestion problems (Dyspepsia); In weight loss and adjuvant regimens with antidislipidemic therapy.
Directions for use:
1 capsule in the morning and repeat in the evening, with a glass of water, with no obligation to take with meals.
If necessary, the dose can be increased to 2 capsules for breakfast and dinner.