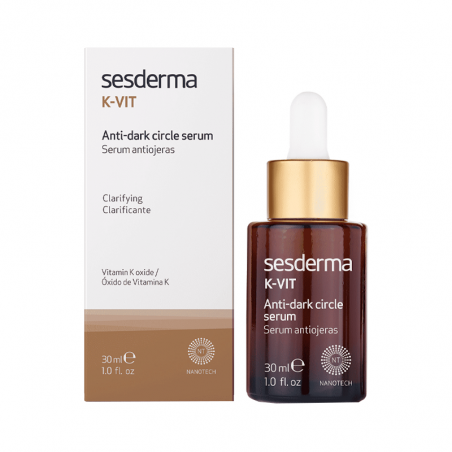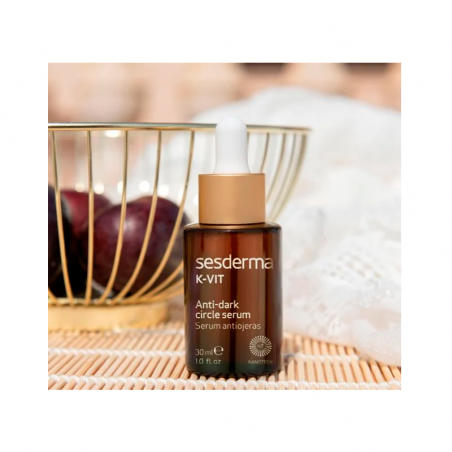 Sesderma K-Vit Serum Anti-Dark Circles 30ml
Prevention and correction of dark circles.
Add to wishlist
Added to wishlist
Shipping from €9.50 to USA buy it today.
Calculate Shipping Cost
Sesderma K-Vit Serum is a lightening serum that fights dark circles, wrinkles, bags and other signs of aging around the eyes.
Characteristics:
Attenuates the accumulation of blood pigments.
Improves microcirculation.
Corrects and attenuates the signs of skin aging and fatigue, such as dark circles, puffiness and wrinkles.
Ideal for the eye contour.
Usage advice:
Apply 1 drop to perfectly clean and dry skin around the eyes, with a gentle massage from the inside out.