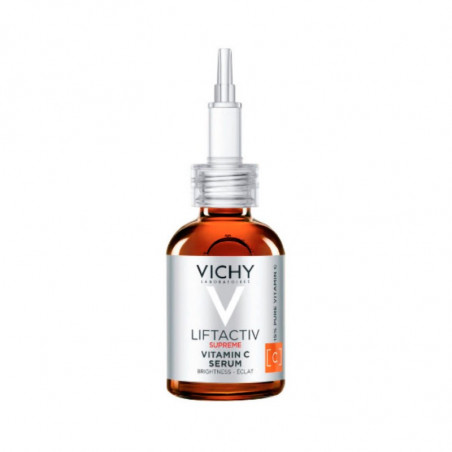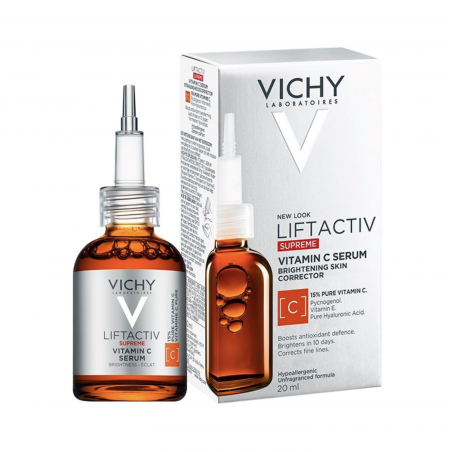 Vichy Liftactiv Supreme Vitamin C Serum 20ml
Serum that strengthens the antioxidant defense, brightens the skin and corrects fine lines.
Add to wishlist
Added to wishlist
Shipping from €9.50 to USA buy it today.
Calculate Shipping Cost
Vichy Liftactiv Supreme Vitamin C Serum has a triple combination of powerful antioxidants such as Pure Vitamin C, Vitamin E and Pycnogenol.
Characteristics:
Strengthens antioxidant defense.
Brightens the skin in 10 days.
Corrects fine lines.
It favors the action of antioxidant enzymes.
It has a light watery texture that is quickly absorbed into the skin.
Usage advice:
Apply 5 drops 1x a day, preferably in the morning and at night.