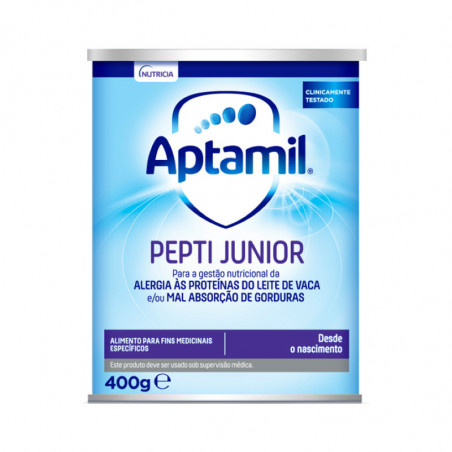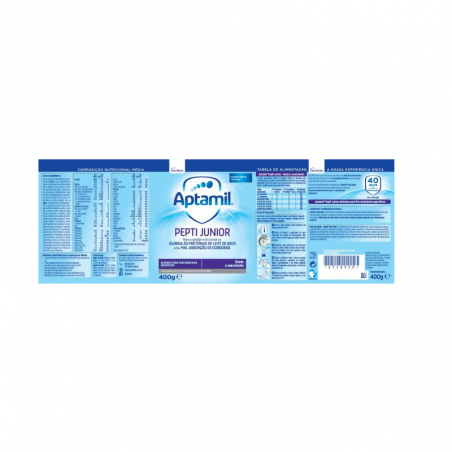 Aptamil Pepti Junior 400g
Formula for babies with intolerances or food allergies, since birth.
Add to wishlist
Added to wishlist
Calculate Shipping Cost
Aptamil Pepti Junior is a food for specific medical purposes especially indicated for infants who suffer from food allergies and intolerances, since birth. It is a complete and suitable food as a unique food source, from birth to 6 months of life. It must be used under medical supervision.
Characteristics:
Designed from key nutrients, in its most easily digestible form.
Proteins are given a special treatment to significantly reduce the risk of an allergic reaction in babies.
A special lipid source, containing medium chain triglycerides, is also used to facilitate absorption in the injured intestine.
Directions for use:
Wash your hands thoroughly and use clean and sterile utensils. Boil the water for 5 minutes and let it cool for about 30 minutes to approximately 40ºC. Pour the appropriate amount into the bottle. Cover the bottle and shake until the powder is completely dissolved. Before feeding, make sure the milk is at the right temperature. Consume immediately after preparation. Never keep the remnants of the dose.