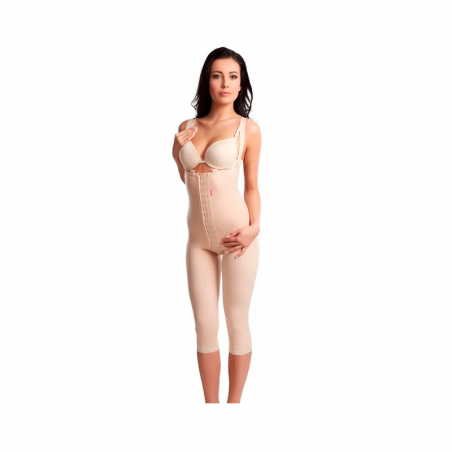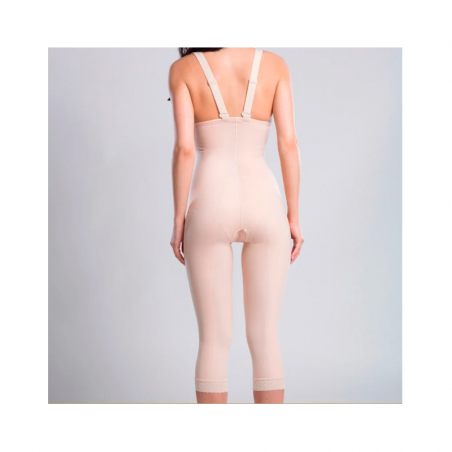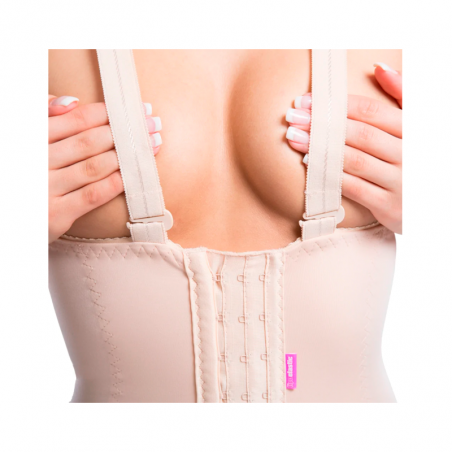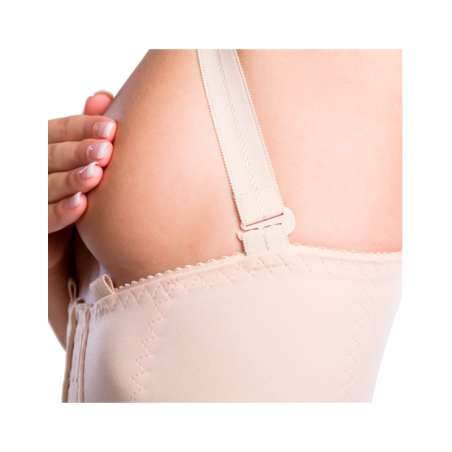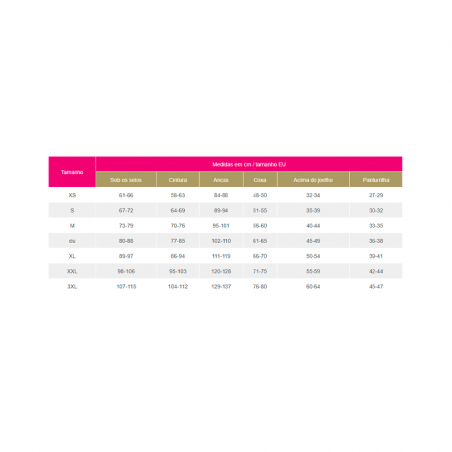 Lipoelastic VD Variant Compressive Pants Half-Leg + Natural Abdomen XL
Post-operative female compression garment with pants ¾ is highly recommended after abdominal plastic surgery, belly, back, buttocks, hips, thighs and knees liposuction.
Add to wishlist
Added to wishlist
Shipping from €9.50 to USA buy it today.
Calculate Shipping Cost
Lipoelastic VD Variant Liposuction is recommended for use in a first post-operative stage after abdominal plastic surgery, belly, buttocks, pelvic region, hips, thighs and knees. Also suitable for all vaser lipo procedures in the areas mentioned above.
Characteristics:
The compression garment reaches just below the breasts with a narrow hem and buckles, where detachable 'and adjustable' shoulder straps can be attached. Straps are included with the garment, hold the garment in place and prevent it from slipping and rolling.
The straps can be fastened between the breasts or on the side of the garment.
The abdomen and outer thigh are reinforced with double-lined fabric for optimal compression in these areas.
The legs extend below the knees and are finished with a soft lace hem so the garment never curls or pinches.
The three-row hook closure is located on the front of the garment over the abdomen.
It has a hygienic opening in the groin for comfort throughout the day, ease of use of the bathroom; the underwear itself can be worn outside the pants.