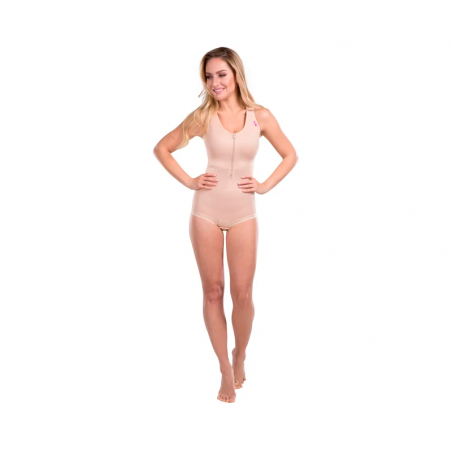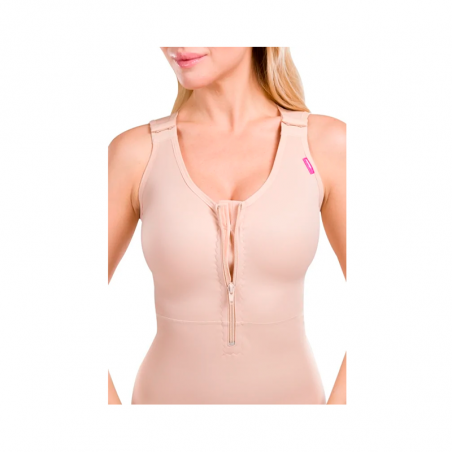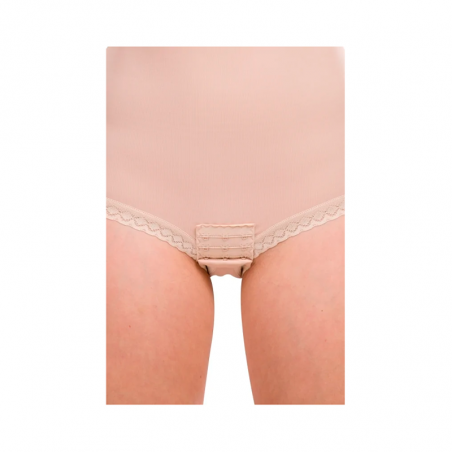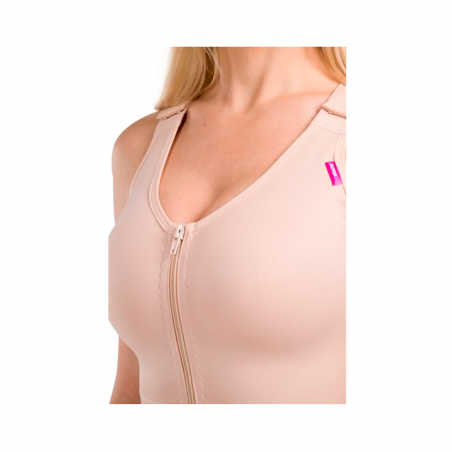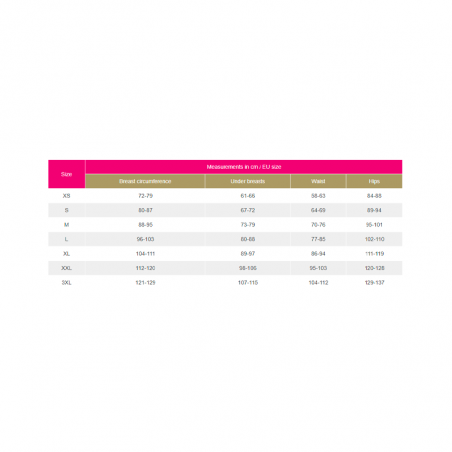 Lipoelastic MH Special Comfort Compressive Suit Natural Trunk XS
Post-operative women's upper body sleeveless suit covers the body from the shoulders to the groin area.
Add to wishlist
Added to wishlist
Calculate Shipping Cost
Lipoelastic MH Special Comfort it is indicated after abdominal plastic surgery, abdominoplasty, DIEP flap, mummy reform and liposuction of arms, back, flanks and hernia surgeries, breast surgeries (ie, breast augmentation and reduction, breast reconstruction, breast plastic surgery, mastopexy and mammoplasty).
Characteristics:
It is recommended as part of post-pregnancy compression therapy to help shrink the post-partum belly. Return to the prenatal position of the abdominal muscles and scar reduction.
The breasts are shaped by flat seams with soft stitches that don't touch the scar area and are designed not to irritate the breasts after surgery.
Shoulder straps with four adjustable rows of hooks and eyelets allow adjustment of breast position as needed.
The zipper is placed on the front of the garment.
There is a zipper closure at the bottom of the front with support hooks to facilitate dressing placement postoperatively and beyond.
It has a hygienic opening with three rows of hooks and adjustable eyelets in the groin for greater comfort throughout the day and easy use of the bathroom; the underwear itself can be worn outside the suit.
Shoulder straps with four rows of hooks and eyes allow you to adjust the breast position as needed.