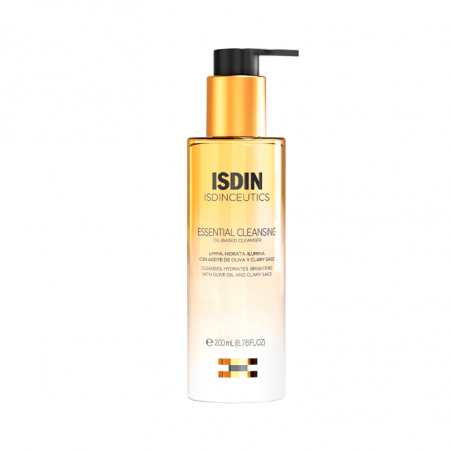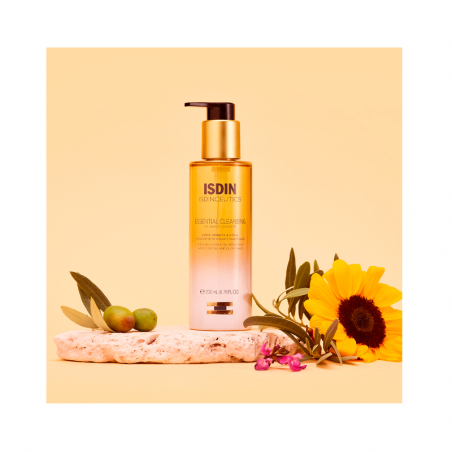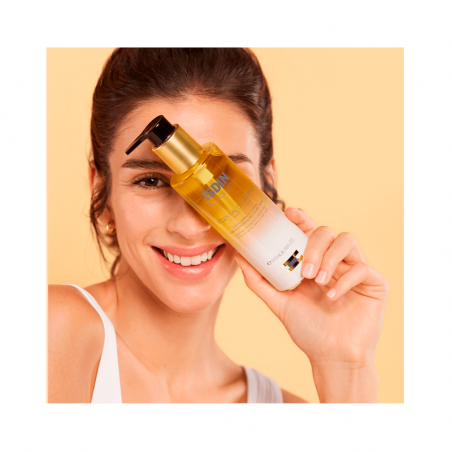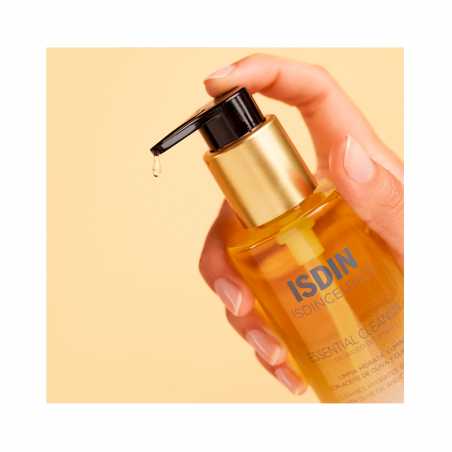 Isdin Isdin ceutics Essential Cleansing 200ml
Mild and light oil-to-milk textured facial cleanser.
Add to wishlist
Added to wishlist
Shipping from €13.80 to USA buy it today.
Calculate Shipping Cost
Essential Cleansing is a mild and light oil-to-milk facial cleansing oil that uses the power of oil to deeply cleanse the skin. In contact with water, it transforms into a pleasant emulsion that leaves the skin soft and hydrated.
Characteristics:
Effectively cleanses and eliminates excess sebum, as well as water-resistant makeup and sun protection.
Moisturizes and respects the skin's lipid barrier.
Promotes a luminous and radiant appearance.
Usage advice:
Press the dispenser 2 or 3 times and spread the product with dry hands, with circular movements, over the dry face. To remove make-up from eyelids and eyelashes, use your fingertips and massage gently, always with your eyes closed, from top to bottom. Moisten the skin with warm water and massage until the oil becomes a light emulsion. Rinse the face with warm water and dry the skin with a towel, with light touches.