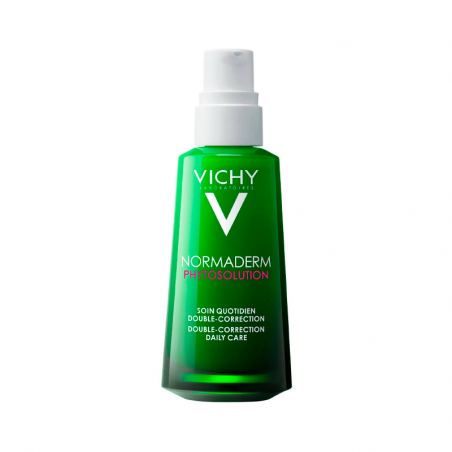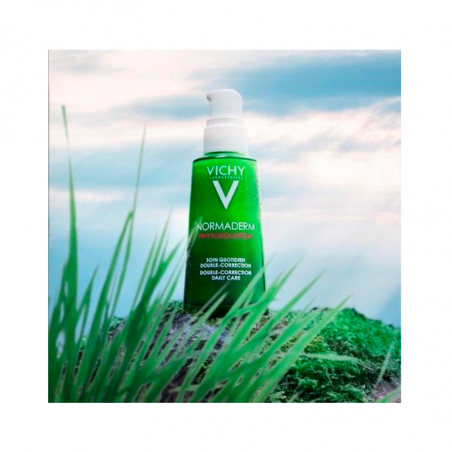 Vichy Normaderm Phytosolution Double Action Care 50ml
The 1st daily care that attenuates imperfections and spots while regenerating the skin, for a purified and hydrated skin.
Add to wishlist
Added to wishlist
Calculate Shipping Cost
Vichy Normaderm Phytosolution Double Action Care: specific day care cream with anti-imperfections and skin regenerating action.
Features:
Anti-imperfection efficacy: purifies and corrects pimples, black spots and stains.
Regenerates the skin: 24h of hydration, controls sebum production and reduces the appearance of enlarged pores. Regenerates the skin, reinforcing the barrier function against external aggressions.
Innovation: water-based formula, with ultra-light texture that prevents clogged pores and is easily absorbed by the skin. Immediately absorbed by the skin without oily finish.
Assets: Naturally Salicylic Acid (Extracted from the leaves of the Gaultéria plant. Keratolytic action: purifies in depth); Hyaluronic Acid of Natural Origin (Recognized for moisturizing and filling the skin); Bifidus Probiotics (Strengthens the skin's barrier function).
Not comedogenic.
physiological pH (5.5).
Directions for use:
Apply morning and evening to clean skin, avoiding the area around the eyes. Effective as a primer in makeup.