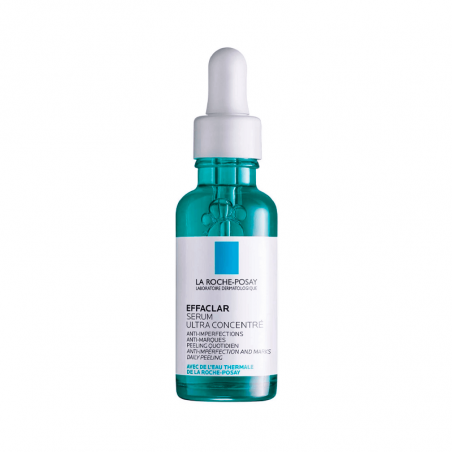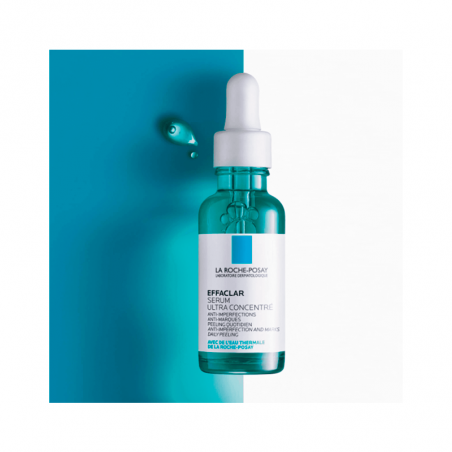 La Roche-Posay Effaclar Ultra Concentrated Serum 30ml
Concentrated anti-imperfection, regenerating and soothing serum for oily skin, acne prone.
Add to wishlist
Added to wishlist
Calculate Shipping Cost
La Roche-Posay Effaclar Ultra Concentrated Serum helps to renew, exfoliate and improves the condition of the skin.
Features:
With salicylic acid, LHA, glycolic acid, niacinamide and thermal water for an optimizing, regenerating, refining, stimulating and smoothing synergetic action.
Peeling effect, improves natural cell regeneration.
Attenuates the appearance of bubbles (45%), black dots (21%) and brands (49%).
Prevents the appearance of new imperfections.
Favors natural hydration.
Ideal for oily skin with acne tendency.
High tolerance.
Dermatologically tested.
Smooth, regenerated and uniform skin.
Directions for use:
Apply 3 to 4 drops, at night, on the skin of the face, clean and dry, before moisturizing care.