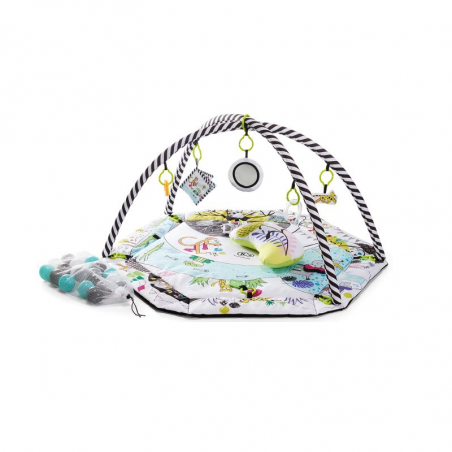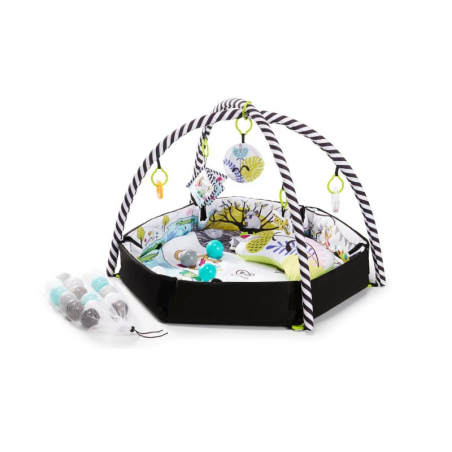 Kinderkraft Smartplay Activity Mat
The activity mat with balls that helps your baby to grow in a fun way.
Add to wishlist
Added to wishlist
Calculate Shipping Cost
Kinderkraft Activity Mat model Smartplay, is an educational and interactive mat with balls, it provides the child with a lot of fun and safety. The variety of toys and the different placement possibilities develops the child's motor and manual skills and stimulates his senses. Easy to fold and transport.
Features:
• The set consists of 7 toys of various cognitive and aesthetic values: mirrors, rustling book, 2 teethers, rattle, tiger and elephant
• The mat has points to hold toys, depending on the child's age and taste
• Comfortable cushion for your child's comfort
• Toy bows with a universal connector, so you can organize them the way you want
• The set includes 20 balls in 4 colors - can be used as a ball pool
• Exclusive design - black and white details stimulate the child's senses from the first days
• 6 colored walls with different stories - With the playpen function, the sides can be raised and secured together, which further encourages the baby to lift the head, the neck and strengthens the back muscles and ensures safety. Moving around in the belly, the baby faces different animals. Furthermore, it prevents the balls from falling during the game
• Stimulates the feeling of touch
• Stimulates the sense of hearing
• Stimulates the sense of sight
• Develops motor and manual skills
• It is easy to fold and transport
• It is manufactured with safe and high quality materials
• Good quality padding improves comfort
• Material: 100% Polyester.
• For age: 0+
• Product tested and approved according to European safety standards EN 71-1