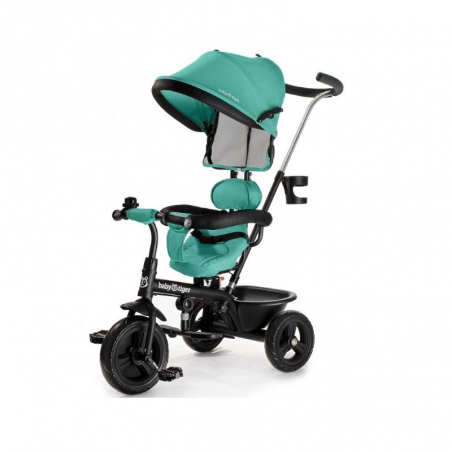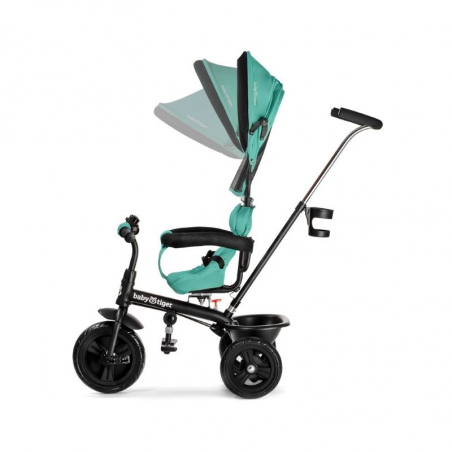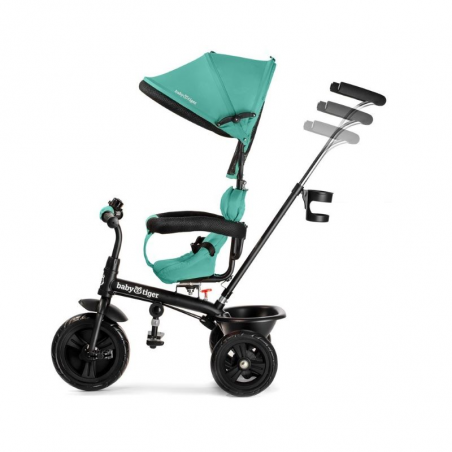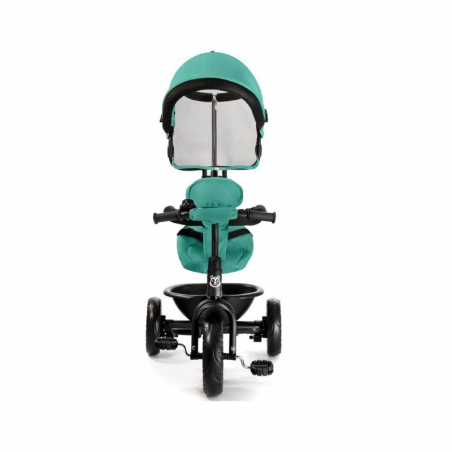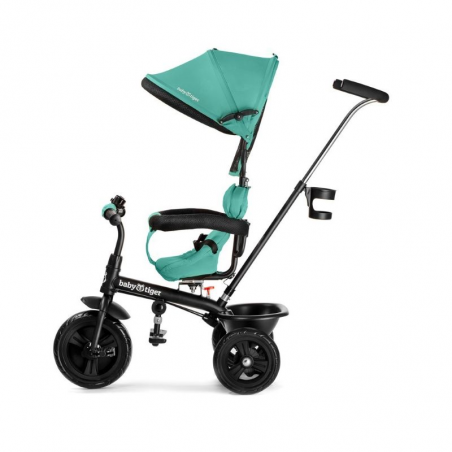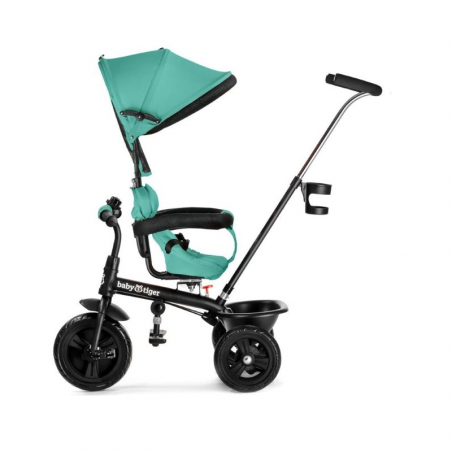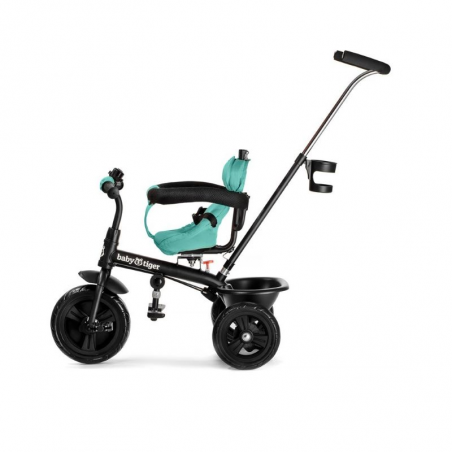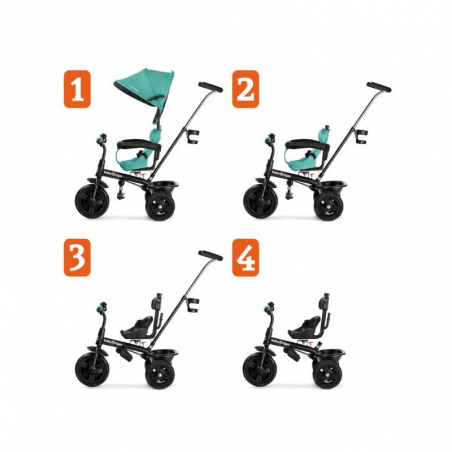 Baby Tiger Fly Turquoise Tricycle
Tricycle for children from 9 months to 5 years.
Add to wishlist
Added to wishlist
Calculate Shipping Cost
Tiger Baby Tricycle model Fly, is a tricycle that "grows with the child". Pit can be easily adapted to the child's age and motor skills.
Riding a tricycle is a great way to explore and discover the world. FLY is a perfect choice for your baby for many years! It can be pushed by an adult, and when the child grows up, he or she can walk alone. The swivel seat at the press of a button allows you to drive with the front or rear in the direction of movement.
Features:
• Soft and comfortable seat, allows you to travel even greater distances and, thanks to this, every walk is a pleasure
• Swivel seat allows the child to be transported back forwards or backwards
• Aimed at children aged 9 months to 5 years
• Free wheel function: the child can pedal independently of the person who moves the bicycle
• Protection bar that can be completely removed
• Rear wheel brake
• Foldable footrest for younger children, needed for first trips
• Large wheels made of EVA foam, no filling required
• Height adjustment of handlebar for parents in 3 positions
• Large folding hood with ventilated mesh at the rear
• 2-point belt with additional barrier
• Included accessories: cup holder, doorbell and basket behind the seat
• Cup holder and shopping cart allow you to take everything you need for a walk
• In compliance with the European standard EN-71
• Quick and easy assembly