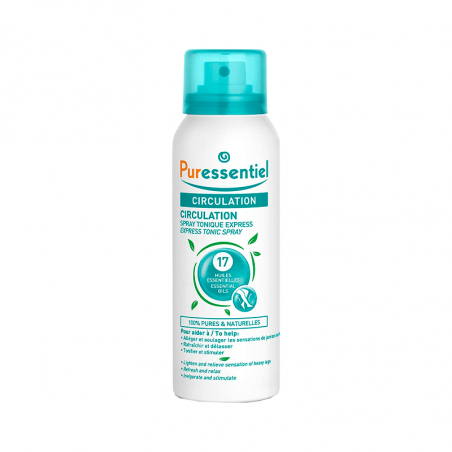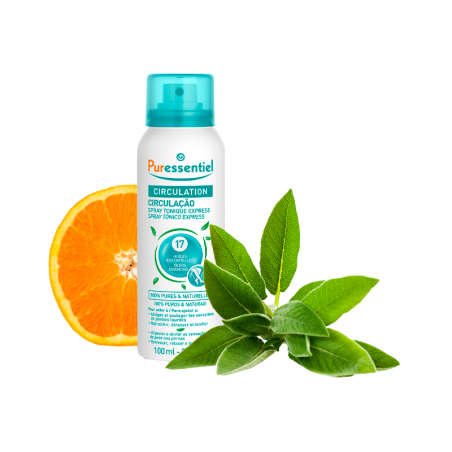 Puressentiel Express Circulation Tonic Spray 100ml
Spray that provides an immediate freshness effect. It can be used hands-free and dries quickly. 
Add to wishlist
Added to wishlist
Shipping from €9.50 to USA buy it today.
Calculate Shipping Cost
Puressentiel Express Circulation Tonic Spray is a circulatory stimulant, draining and decongestant. 
Features: 
Easy to apply thanks to a 360º pump.
Helps relieve the feeling of heavy and swollen legs as well as swollen feet and ankles, for a guaranteed anti-fatigue action.
Ideal to relieve venous insufficiency.
100% of natural origin.
It contains 17 essential oils in its formula and is enriched with natural menthol.
Refresh and relax immediately.
Usage advice: 
Spray this spray as soon as feel the need.