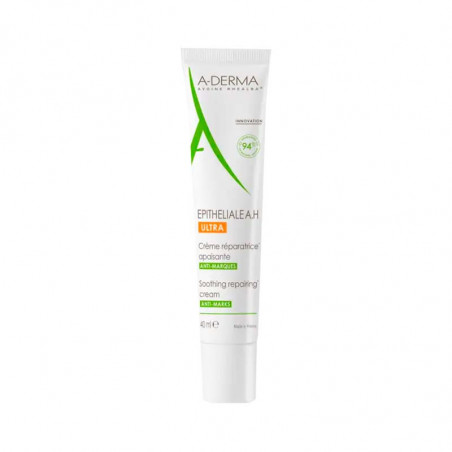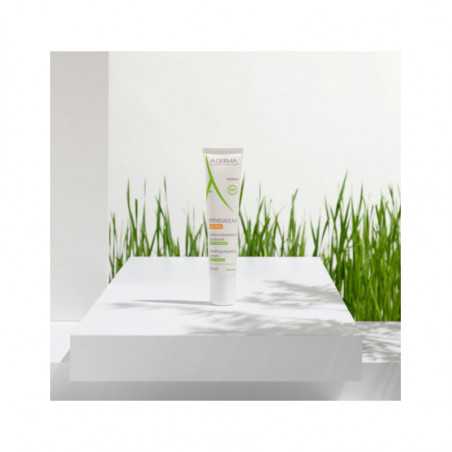 A-Derma Epitheliale A.H Ultra Repair Cream 40ml
Ultra repairing cream, anti marks, healing aid. 
Add to wishlist
Added to wishlist
Shipping from €9.50 to USA buy it today.
Calculate Shipping Cost
Ephitheliale A.H Ultra Repair Cream is for altered skin as a result of superficial dermatological procedures and superficial skin damage.
Characteristics:
Suitable for blows, wounds, abrasions, post-depilation situations, laser treatments, superficial burns, prevention of keloid scars and re-epidermized tattooed skin.
Composed of Rhealba oat seedlings, which has a calming effect.
Hydrates and promotes the repair of weakened skin.
Helps to reduce the appearance of skin tags.
Soothes unpleasant skin sensations immediately and lastingly.
Accelerates the repair of fragile skin.
Fragrance-free and animal-free.
Invisible.
For face and body and external intimate areas.
Adapted to babies, children and adults.
Directions for use:
Apply 1-2 times a day after disinfecting the area to be treated. Apply a small layer and massage gently.