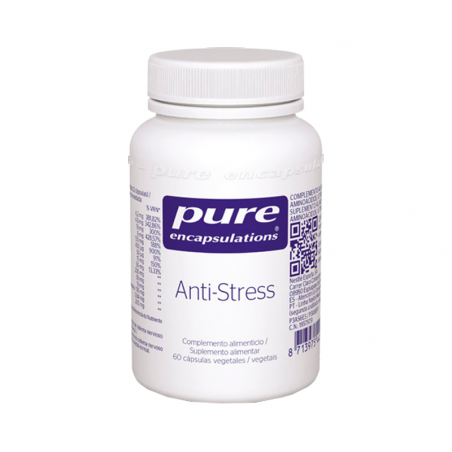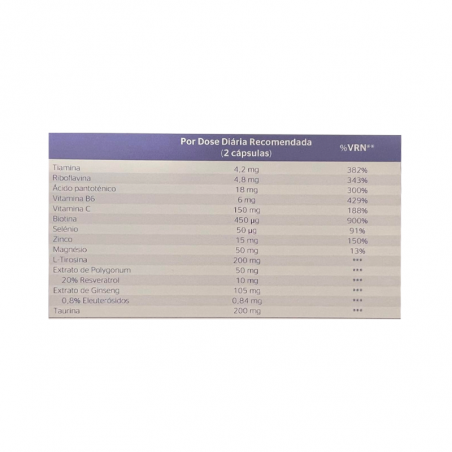 Pure Encapsulations Anti-Stress 60 capsules
Food supplement that replenishes levels of vitamins essential for brain function to minimize stress levels.
Add to wishlist
Added to wishlist
Shipping from €9.50 to USA buy it today.
Calculate Shipping Cost
Pure Encapsulations Anti-Stress is a nutritional supplement that promotes intellectual well-being, improving performance and lowering stress levels.
Features:
With L-Tyrosine, polygonum extract, resveratrol, ginseng extract and taurine to improve energy, activate brain function and improve performance.
Magnesium, zinc, selenium, biotin and other vitamins to promote general well-being.
Reduces stressful situations.
Improves mental performance.
Fit for students.
It can be taken during periods of prolonged stress (eg periods of increased work pressure).
Free of wheat, gluten, egg, tree nuts, peanuts, trans and hydrogenated fats, magnesium stearate, artificial colors, artificial flavors, artificial sweeteners, unnecessary additives and preservatives.
Suitable for vegetarians.
Advice for use:
Take 1 capsule, twice a day, between meals. Do not exceed the recommended daily dose. Keep out of reach and sight of children. Food supplements should not be used as a substitute for a varied diet.