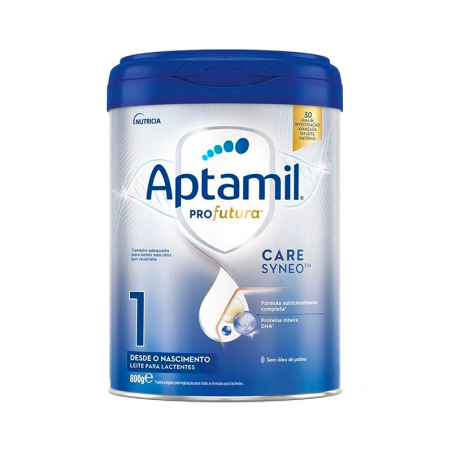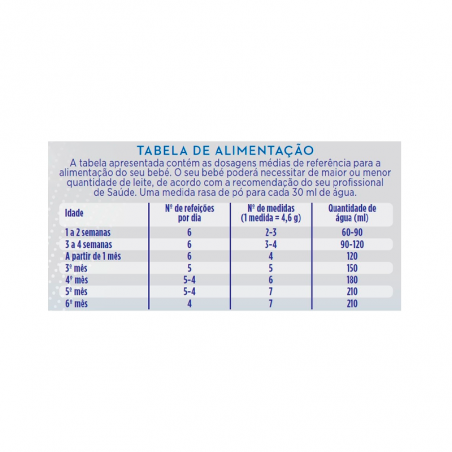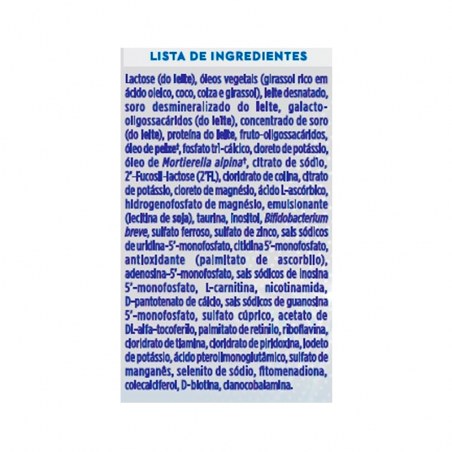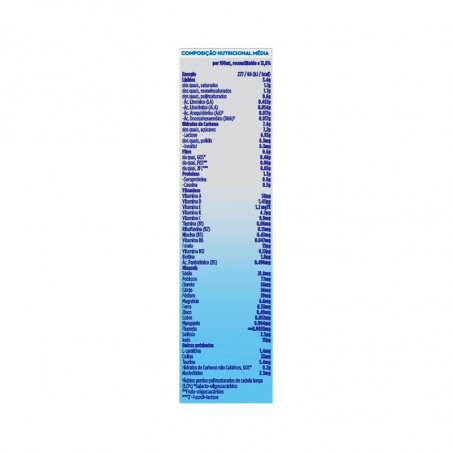 Aptamil Profutura Care Syneo 1 800g
breast milk indicated from birth. Also suitable for babies born by cesarean section.
Add to wishlist
Added to wishlist
Shipping from €35.70 to USA buy it today.
Calculate Shipping Cost
Aptamil Profutura Care 1 is an infant milk intended for specific nutritional purposes for infants from birth, as a substitute for breast milk, when not exclusively breastfed. Also suitable for babies born by cesarean section.
Features:
Nutritionally complete formula.
Whole protein DHA.
No palm oil.
Usage advice:
Wash hands, bottle, nipple and ring until all formula residue is removed. Boil the utensils for 5 minutes. Keep them covered until you are ready to use them. Boil the drinking water for 5 minutes and let it cool for about 15 minutes until it reaches a temperature of 70ºC. The use of unboiled water and bottles can cause illness in the infant. Pour the exact amount of previously boiled water into the sterilized bottle. Use the measuring spoon contained in this package. Fill the measuring spoon and level it with a clean, dry knife. Add the number of measuring spoons as directed by your doctor or nutritionist or as per the feeding chart. Strictly follow the guidance regarding the number of measuring spoons, as the addition of more or less measuring spoons can be harmful to the infant's health. Close the bottle and shake it until the powder is completely dissolved. Stir or shake formula before offering to infant. Check the temperature of the product on the wrist before offering it to the infant to avoid burns.