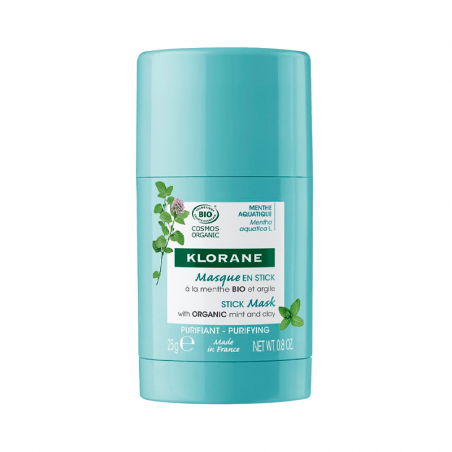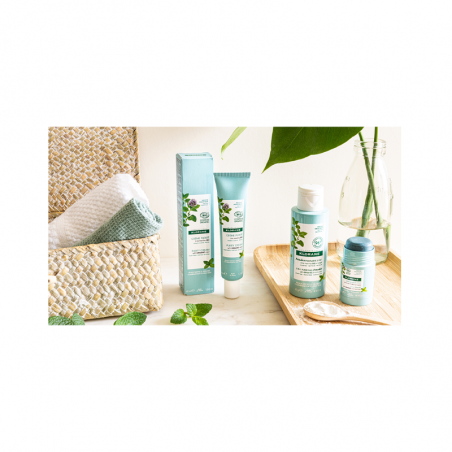 Klorane Face Detox Water Mint Mask Stick 25gr
Purifying and mattifying stick mask.
Add to wishlist
Added to wishlist
Shipping from €9.50 to USA buy it today.
Calculate Shipping Cost
Klorane Face Detox Water Mint Mask Stick is a purifying and mattifying mask that provides an intense detox sensation to the skin of the face. Ideal for combination to oily skin.
Characteristics:
Aquatic Mint: a powerful detoxifying ingredient with antioxidant and anti-pollution properties.
Monolaurin and Clay: a powerful mattifying combination.
Aloe Vera and Glycerin: for deep and lasting hydration.
Directions for use:
Apply to the face, 1-2 times a week, as follows: For 5 minutes for an immediate detox effect, for 10 minutes to intensely purify and matte and/or for 20 minutes to rebalance and protect the skin.