X

Menu

Brain and Psychological Health

Circulation and Tired Legs

Electric brushes and accessories

Sexualidade e Higiene Feminina

Repellents and after-bite

Essential and Vegetable Oils

Pharmacy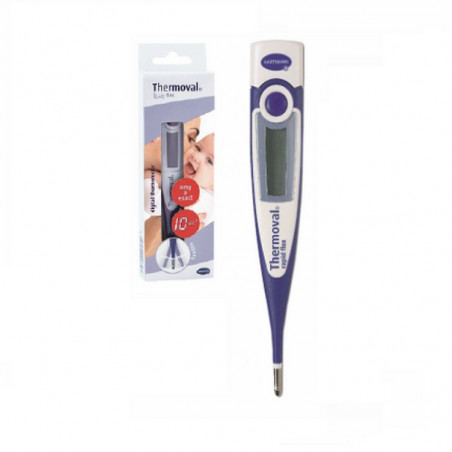 Thermoval kids flex, electronic clinical thermometer with soft, flexible tip for quick measurement (approx. 10 sec.). With large digital display and acoustic signal that indicates that the thermometer is ready to perform the measurement and that the measurement is complete. Memory function. Automatically turns off. Waterproof and impact resistant. It can be disinfected. Includes long battery life.
Features:
10-second measurement with "Highspeed technology"
Acoustic signal
Soft and flexible tip
Waterproof