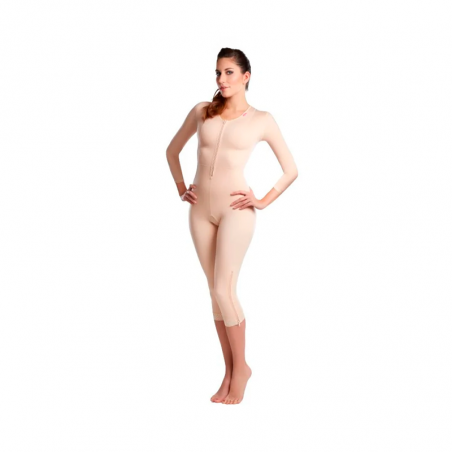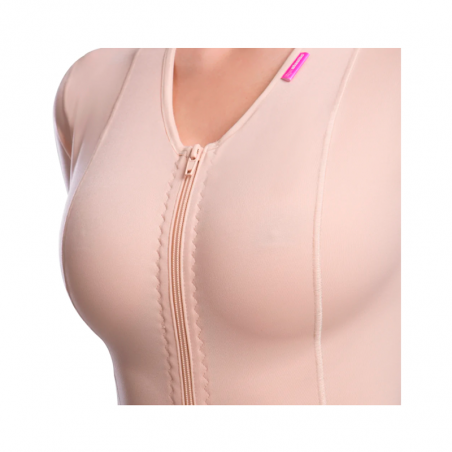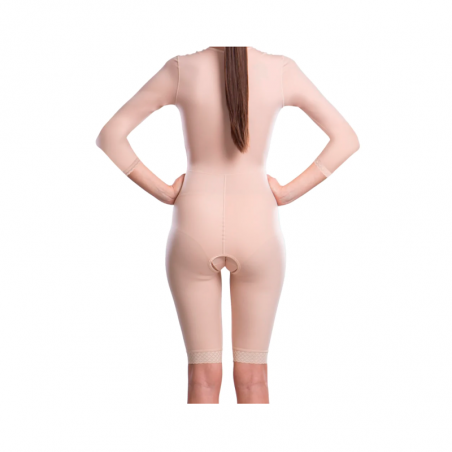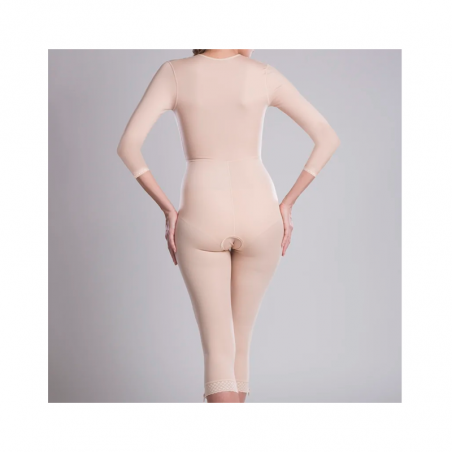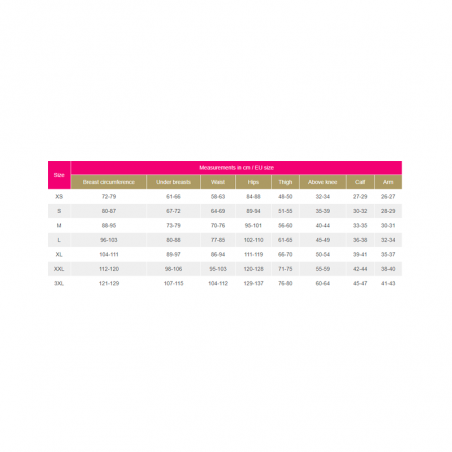 Lipoelastic MHD Comfort Compressive Suit Natural Half Leg XS
Post-operative full-length women's clothing with three-quarter sleeves.
Add to wishlist
Added to wishlist
Calculate Shipping Cost
Lipoelastic MHD Comfort is recommended for use after arm or armpit surgery, arm lift (brachioplasty), arm liposuction, abdominal plastic surgery, abdominoplasty, DIEP flap, belly, back, pelvic area, buttocks, hips, flanks, thighs, and knees liposuction.
Characteristics:
This garment is also recommended as part of post-pregnancy compression therapy to help shrink the post-partum belly. Return of the prenatal position of the abdominal muscle and reduction of scars.
The breasts of the vest are molded with flat vertical seams to prevent irritation in the breast area.
The garment is reinforced in the abdomen area with double-lined fabric for optimal compression in key areas.
Sleeves are finished with a soft edge that prevents curling.
The legs extend above the knees and are finished with a soft lace so the garment never curls or pinches.
The zipper is placed on the front of the garment.
It has a hygienic opening in the groin for comfort throughout the day and easy use of the bathroom; the underwear itself can be worn outside the garment.
There is a zipper closure at the bottom of the front with support hooks to facilitate dressing placement postoperatively and beyond.
A zipper on the outside of the legs to help dress and undress.