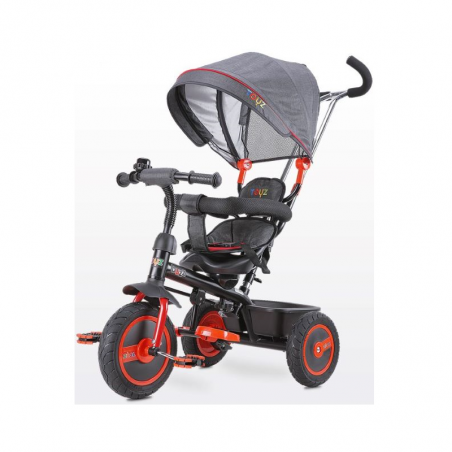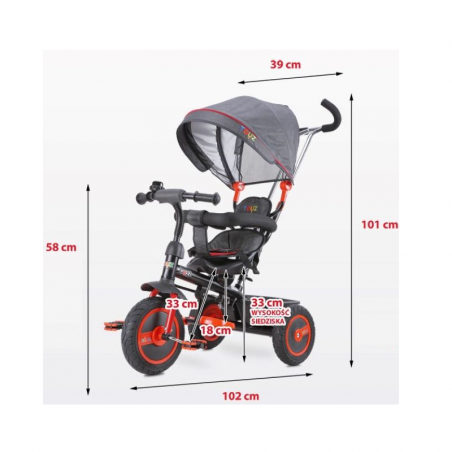 Toyz Buzz Red Tricycle
Smart tricycle for children up to 5 years.
Add to wishlist
Added to wishlist
Calculate Shipping Cost
Toyz Tricycle model Buzz, is extremely functional, has three wheels and features that will allow you to control your child at all stages!
The Buzz is an intelligent tricycle that can be easily adapted to the child's abilities, dismantling elements that are no longer needed over time. With a surprising appearance and several systems that guarantee comfort and safety, it is a versatile and fun tricycle.
Features:
• Can be installed with the seat facing backwards or forwards
• Handlebar for parents to control the speed and direction of the tricycle
• Detachable parent handlebar that can be completely disassembled
• As the child grows up, some elements, such as the steering bar, the backrest or the safety bar can be easily removed
• Numerous practical solutions that increase comfort, including parasol and accessory basket, free wheel system
• Joy of driving / driving even on uneven surfaces, thanks to maintenance-free rubber wheels, filled with elastic foam
• Large EVA wheels, dfront 24 cm / rear 20 cm
• Solid metal frame and high quality materials for many years of fun
• Product tested and approved according to European safety standards EN 71-1
• Like tricycle is suitable for children aged 18 months to 5 years
• Quick and easy assembly