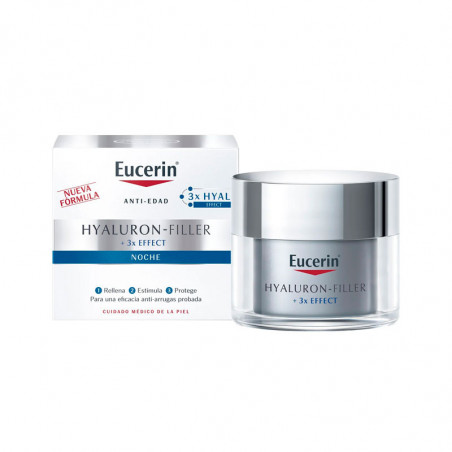 Eucerin Hyaluron-Filler Night 50ml
Anti-wrinkle cream with Hyaluronic acid for all skin types.
Add to wishlist
Added to wishlist
Calculate Shipping Cost
Eucerin Hyaluron-Filler Night 3xEffect is an advanced night cream to combat and fill even the deepest wrinkles from the inside.
Features:
A unique formula of Eucerin Hyaluron-Filler 3x Night effect and ideal for women who do not want to be more velvety than sitting, who do not want wrinkles any more than they want to undergo cosmetic surgery.
Dexpanthenol concentrate helps the skin's nighttime recovery process. The skin is smooth and cared for.
Directions for use:
Apply on the face, neck and décolleté massaging gently, avoiding contact with the delicate eye area.