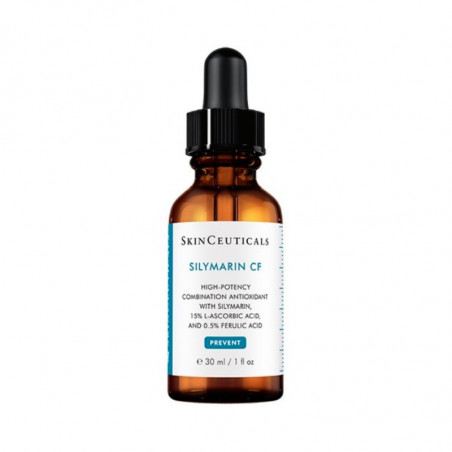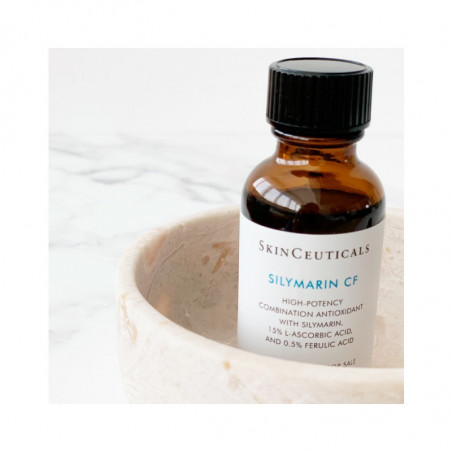 Skinceuticals Silymarin CF Antioxidant Serum Oily Skin 30ml
Innovative anti-aging antioxidant serum suitable for oily and acne-prone skin.
Add to wishlist
Added to wishlist
Calculate Shipping Cost
silymarin CF is an innovative Vitamin C serum for oily and acne-prone skin. This oil-free formula is clinically proven to reduce lipid oxidation by up to 76%, as well as reducing oiliness, improving skin texture and visibly improving radiance and fine lines on the skin.
Features:
Advanced antioxidant protection against environmental aggressors.
Prevents lipid oxidation that can promote acne flare-ups.
Reduces oiliness.
Unclogs pores and improves skin texture.
Improves skin radiance and uneven skin tone.
Improves the appearance of fine lines.
Directions for use:
In the morning, after cleansing and tonic, apply 4-5 drops to face, neck and décolleté.