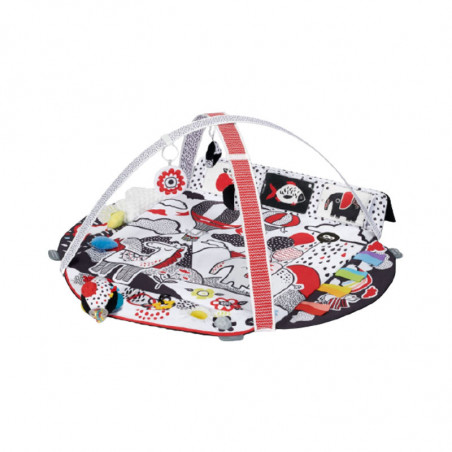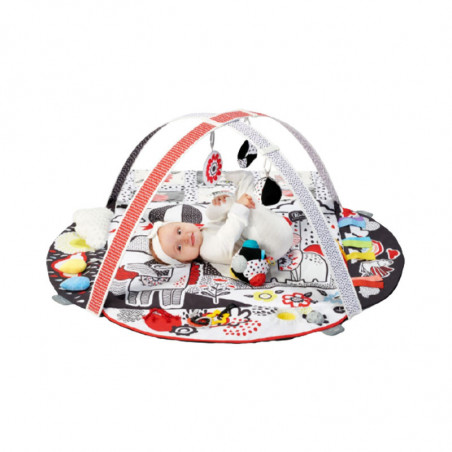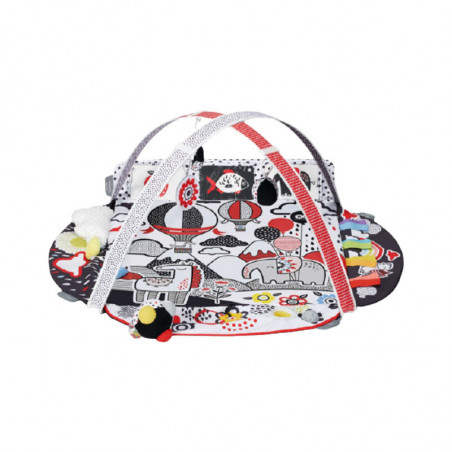 Kinderkraft 4smart Activities Mat
A mat that supports development while your child has fun.
Add to wishlist
Added to wishlist
Calculate Shipping Cost
Kinderkraft 4smart Activities Mat set includes up to 6 toys with different aesthetic and cognitive values a mirror, a sensory ball, 13 contrasting cards, soft toys.
Toy sticks with a universal connector that allows any adjustment of your mood.
The handles have elements that allow toys to be moved over the handle.
Exclusive design.
Good quality padding improves wearing comfort.
On the surface of the rug there are many sensory elements that stimulate the child's senses - elements with the same texture and color.
One side of the mat has pockets for contrasting cards, it can be lifted so that the child can see the cards well lying face down.
Stimulates touch
Stimulates the sense of hearing
Stimulates the sense of sight
Develops motor and manual skills.
Easily folds and transports.
It is made of safe and high quality materials.
For age: 0+. Product tested and approved in accordance with European safety standards EN 71-1.
Material: 100% polyester.