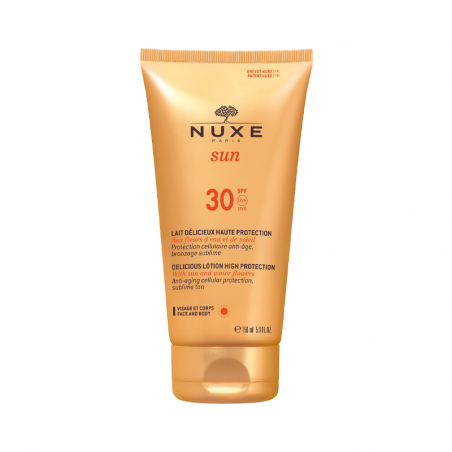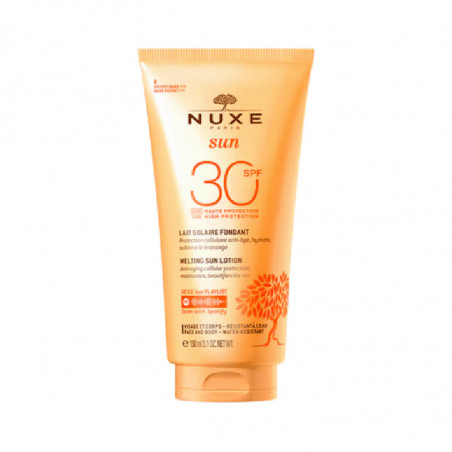 Nuxe Sun Milk SPF30+ 150ml
Delicious milk with sun protection and anti-aging cell for a sublime tan.
Add to wishlist
Added to wishlist
Shipping from €13.80 to USA buy it today.
Calculate Shipping Cost
Nuxe Sun Milk SPF30+ is a solar milk, with flowers of water and sun that offers anti-aging cellular protection and provides a sublime tan.
Characteristics:
Its fluid texture spreads easily.
Protects, hydrates and leaves the skin hydrated and luminous.
Irresistible fragrance with notes of Sweet Orange, Tiare and Vanilla.
Suitable for all skin types, face and body.
Directions for use:
Before sun exposure, apply a generous amount of product. Renew frequently, especially after swimming or drying off. If not enough product is applied, the level of sun protection will be considerably reduced.