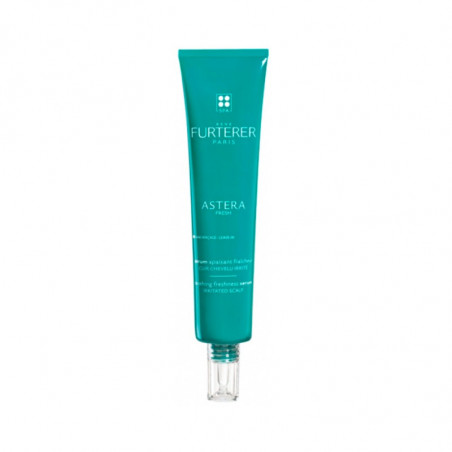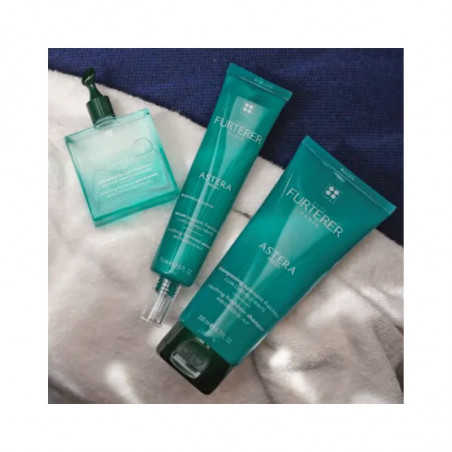 Rene Furterer Astera Fresh Refreshing Soothing Serum 75ml
An irritated scalp care that provides immediate relief.
Add to wishlist
Added to wishlist
Calculate Shipping Cost
Rene Furterer Astera Fresh Refreshing Soothing Serum is a care developed specifically for sensitive and irritated scalps.
Features:
This leave-in serum offers an ultra-fresh, soothing sensation to irritated scalps thanks to cool peppermint and eucalyptus essential oils.
Applied directly to the scalp thanks to its special tip, it instantly relieves discomfort caused by external aggressions.
Rich in Asteraceae extract, it reduces irritation and itching sensation.
Cimentrio restores the scalp's protective hydrolipidic film: immediately soothed, the scalp regains lasting comfort.
The hair is left soft and shiny.
Usage advice:
Apply all over clean, dry or damp scalp. Do not rinse. Used 1 to 2 times a week.