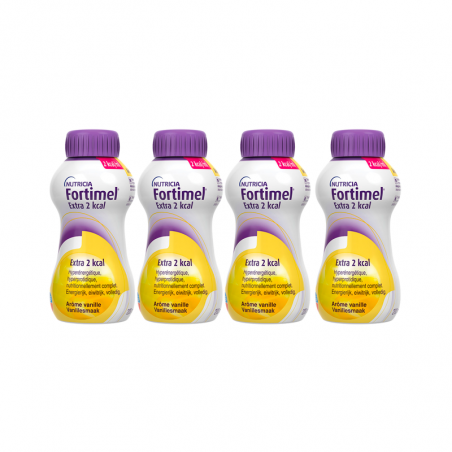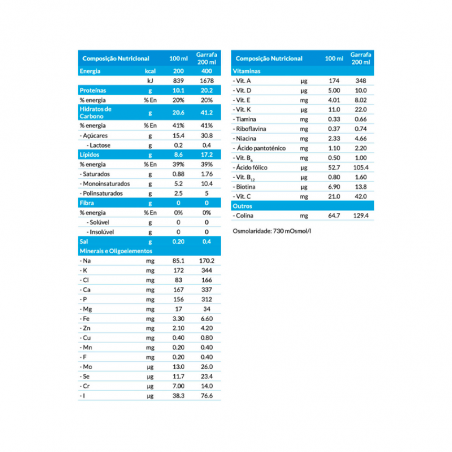 Fortimel Extra 2Kcal Vanilla 4x200ml
Hypercaloric and hyperproteic oral nutritional supplement, nutritionally complete.
Add to wishlist
Added to wishlist
Shipping from €23.90 to USA buy it today.
Calculate Shipping Cost
Fortimel Extra 2Kcal are for the nutritional management of malnutrition associated with disease, in patients who are unable to meet their protein and energy needs with normal food alone.
Characteristics:
Recommended for diseases and/or conditions where nutritional needs are increased, such as cancer or post-surgical conditions.
Not suitable for children under the age of 3 years.
Usage advice:
After opening, close the package and store in the fridge for a maximum period of 24 hours. As a supplement: 1 to 2 bottles a day, between meals. As a sole food source: 4 to 5 bottles per day. Or according to the recommendations of the doctor and/or nutritionist.