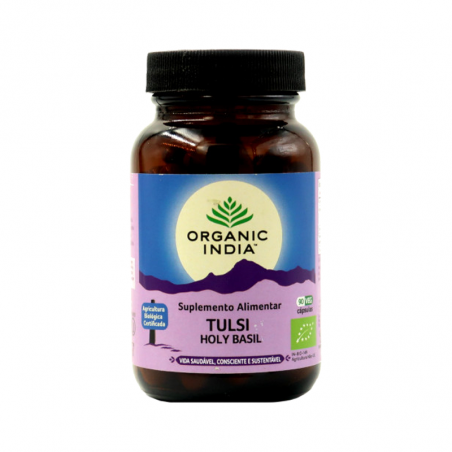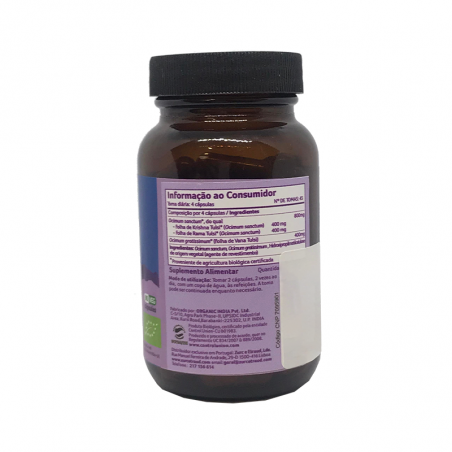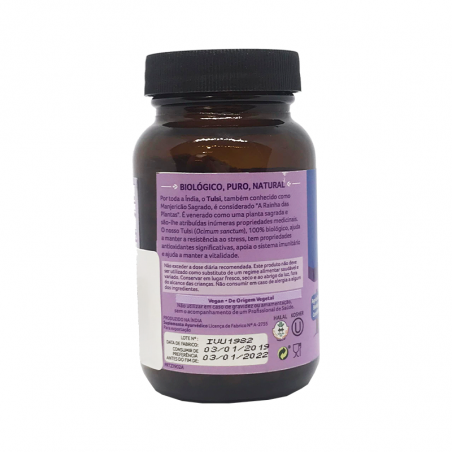 Organic India Tulsi Holy Basil 90 Capsules
100% organic food supplement that helps maintain resistance to stress.
Add to wishlist
Added to wishlist
Calculate Shipping Cost
Organic India Tulsi Holy Basil is 100% organic, helps maintain resistance to stress, has significant antioxidant properties, supports the immune system and helps maintain vitality.
Characteristics:
Contains significant antioxidant properties.
Contributes to stress reduction.
Supports the immune system.
Helps in antiaging.
100% biological.
Directions for use:
It is recommended to take 2 capsules, once or twice a day, with water and food. Precautions: If you are pregnant or nursing, consult your specialist before consuming it. Food supplements should not be used as a substitute for a varied and balanced diet and a healthy lifestyle. Do not exceed the recommended daily intake. Keep out of the reach of children. Store in a cool, dry place and protected from light.