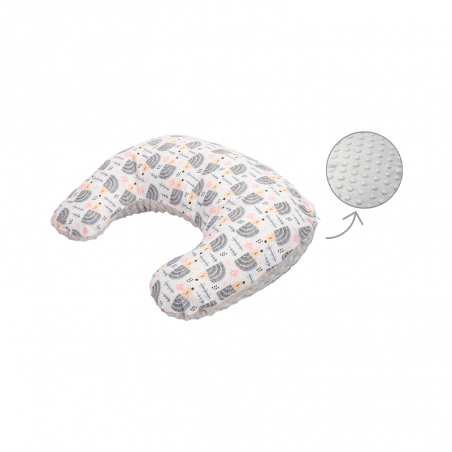 Sensillo Breastfeeding Pillow
For the well-being of mother and baby during breastfeeding.
Add to wishlist
Added to wishlist
Shipping from €35.70 to USA buy it today.
Calculate Shipping Cost
Sensillo Breastfeeding Pillow it facilitates feeding and, thanks to its ergonomic shape, gives the baby a firm and comfortable support. The baby's weight can be tiring while breastfeeding, the pillow has been developed with an adjustable and enveloping design helping to keep your baby in the ideal position to feel safe and comfortable. Thanks to the combination of cotton fabrics with original prints and the favorite fabric of parents and children - Minky, a unique, beautiful, delicate and practical pillow was born.
Features:
Help with breastfeeding for a more comfortable and safer positioning of the baby.
It also works as a support for sitting the baby or even as an original decoration.
Perfect dimensions (approx. 60x40x11cm), allow comfortable use of the cushion.
With ergonomic shape allows the baby to lie down firmly and safely.
Removable cover pleasant to the touch - 100% cotton / 100% minky (polyester).
Easy to keep clean, the cover can be washed at 30ºC.
The interior is filled with flexible silicone, allows the cushion to be soft but not deform.
The materials guarantee adequate air circulation.
High quality finish and attractive appearance.