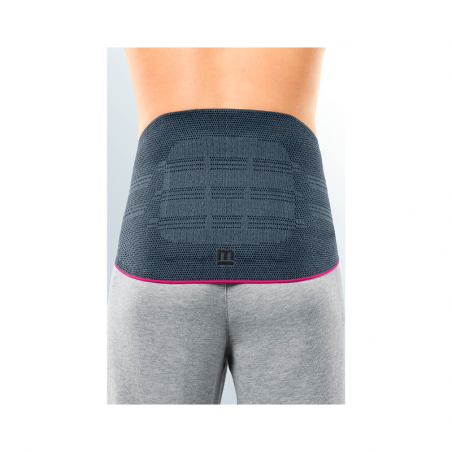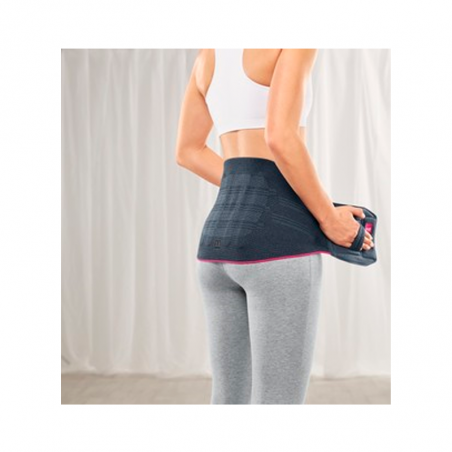 Medi Lumbamed Strap Basic Women T2
Lumbar support with Clima Comfort fabric.
Add to wishlist
Added to wishlist
Calculate Shipping Cost
Medi Lumbamed Strap Basic is a brace for indications that require stabilization of the lumbar spine, such as low back pain (low back pain), ligament changes, myostatic muscle insufficiency, irritation of the facet joints, post-discectomy syndrome and/or irritation of the sacrolumbar transition.
Characteristics:
Slightly decreases lordosis and anterior pelvic rotation with the Vario-Flex cushion stabilizes the sacroiliac joint and relieves the lumbo-sacred joint.
Massage of the lumbar muscles to improve circulation thanks to the cushion and compression mesh, stimulating metabolism and reducing muscle tension and pain.
The sophisticated "Clima Confort" features new materials that make it an even more comfortable fabric for the skin.
It absorbs any moisture transporting it to the outside of the fabric where it is evaporated. At the same time, the breathable mesh allows oxygen to come into contact with the skin.
The integrated climate fresh function maintains a fresh, odor-free environment thanks to the use of silver (antiseptic effect).
Ensures hygienic conditions throughout the fabric's depth.
Comfort zones provide a comfortable fit throughout the day, allowing discreet use under clothing and shoes.
Waist circumference (cm): 86 – 98.