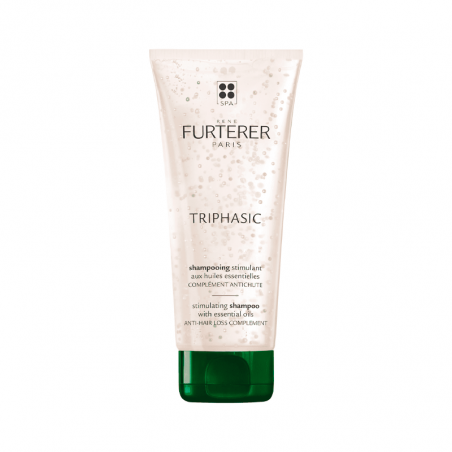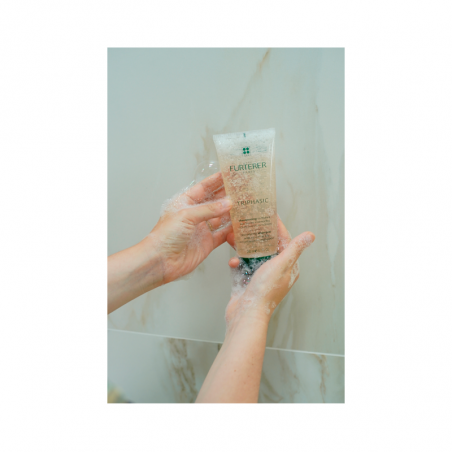 Rene Furterer Triphasic Stimulating Shampoo 200ml
Stimulating shampoo with essential oils to complement the anti-hair loss treatment.
Add to wishlist
Added to wishlist
Shipping from €13.80 to USA buy it today.
Calculate Shipping Cost
Triphasic Stimulating Shampoo it is the ideal complement to anti-fall care. Recommended in cases of progressive or reactionary fall as a complement to Triphasic Progressive and Triphasic Reaction care.
Characteristics: 
Pfaffia Extract: Stimulates skin microcirculation when combined with massage
Adenosine Triphosphate (ATP): Acts in the heart of the follicular papilla, at the origin of hair growth
Stimulating essential oils: Orange, lavender and rosemary
Without silicones.
Directions for use:
Apply to wet scalp. Emulsify and massage with circular movements. Leave on for 1 to 3 minutes. Rinse thoroughly. Frequent use.