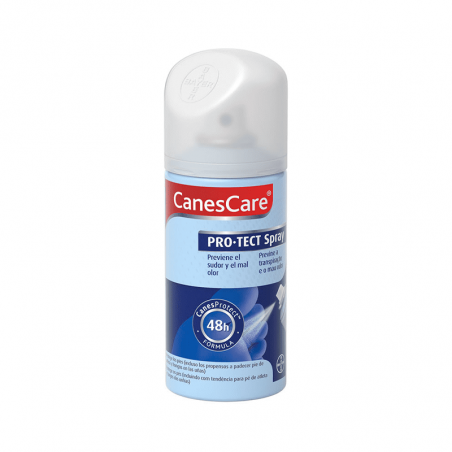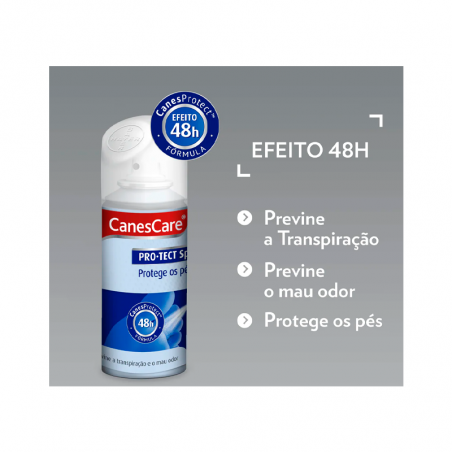 Canescare Protect Spray 150ml
Spray to protect feet against odor and excessive sweating.
Add to wishlist
Added to wishlist
Calculate Shipping Cost
CanesCare Protect Spray protects your feet against odor and excessive sweating, providing the necessary care for your feet (especially feet prone to athlete's foot and nail fungus).
Features:
Contains ingredients with antimicrobial properties that fight off bad odors caused by bacteria, while its antiperspirant ingredient keeps feet dry and fresh for 48 hours.
In addition to ingredients with antibacterial and antifungal action.
Directions for use:
Apply on the insteps, soles and between the toes, on clean, dry feet, preferably in the morning. Apply from 15 centimeters away.