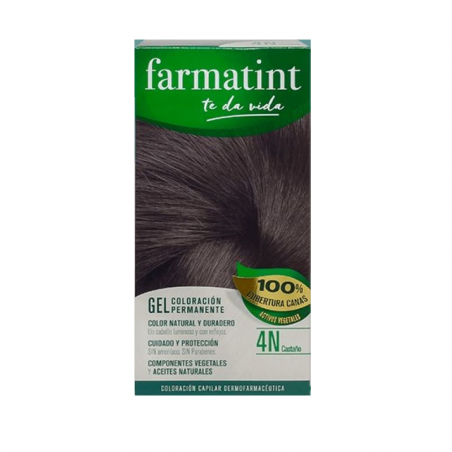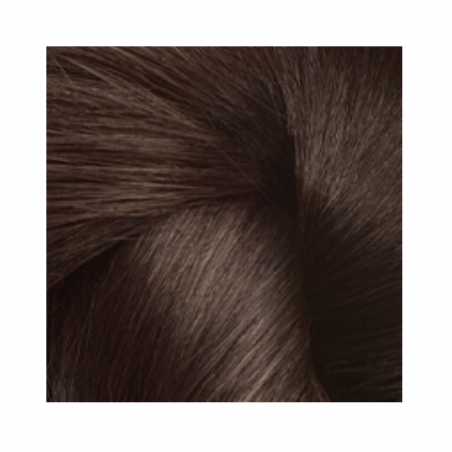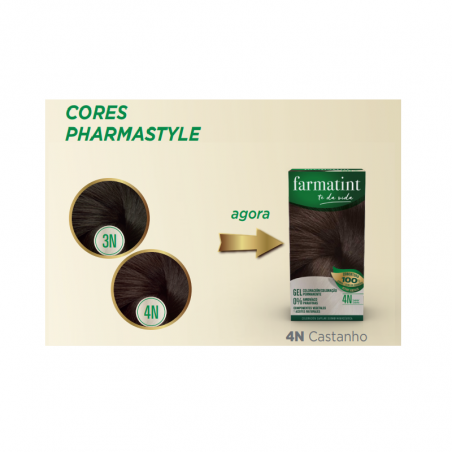 Farmatint 4N Brown
Long lasting and brilliant permanent color.
Add to wishlist
Added to wishlist
Shipping from €13.80 to USA buy it today.
Calculate Shipping Cost
Pharmastyle Now is Farmatint.
Farmatint®, a leader in coloring in the pharmaceutical market, combines the most advanced dermopharmaceutical technologies with plant ingredients of the highest quality, so that the hair is radiant and remains healthy and protected, color after color.
Features:
Thanks to its smooth composition, without ammonia and with active vegetable ingredients, it guarantees an effective coloring, completely covering white hair, and minimizing the risks of allergy.
Your hair acquires a vivid, intense and luminous color, maintaining all vitality as it nourishes and regenerates your hair with each application.
Directions for use:
Before applying Farmatint - Mix the colorant with the color developer in the applicator tube. Close the bottle and shake for 2 minutes. Preparation and application - Apply on dry, unwashed hair between the roots. Waiting time and coloring - Allow to act for 20 to 40 minutes. Wash tepidly until there are no signs of coloring and then wash your hair. Application of Active Color Complex - Apply Active Color Complex to damp hair and wash again after 2 minutes. Repeat the application after 15 days. Dry and style your hair.