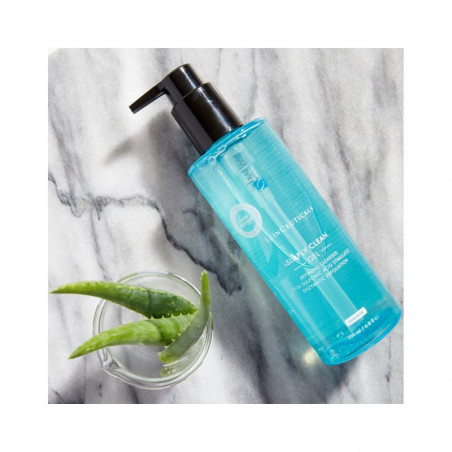 Skinceuticals Simply Clean 200ml
Pore refining gel with a combination of fruit acids to remove impurities.
Add to wishlist
Added to wishlist
Shipping from €13.80 to USA buy it today.
Calculate Shipping Cost
Skinceuticals Simply Clean is a gel that reduces pores, exfoliates gently and eliminates excess oil and make-up.
Features:
Ideal for normal or combination skin, this cleansing gel combines an exfoliating sulfonic acid and botanical extracts to soften the rough texture, while removing impurities, excess oil and make-up.
Sulfonic acid stimulates enzymes to dissolve cellular cohesions promoting exfoliation.
Clarifies the skin and softens the rough texture.
Contains botanical extracts of chamomile and aloe to help soften and repair skin.
Directions for use:
Twice a day, gently massage a small amount into a wet face and neck. Rinse with abundant water.