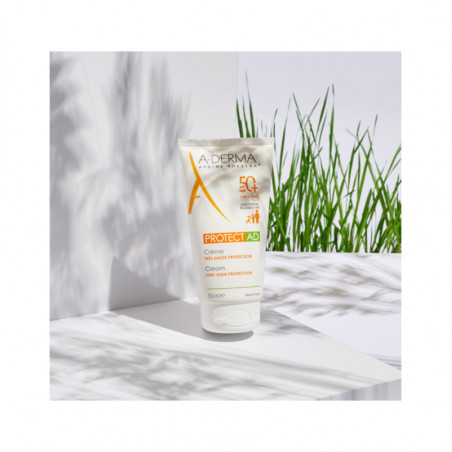 A-Derma Protect AD Cream SPF50+ 150ml
Sun protection for fragile, dry and atopic-prone skin.
Add to wishlist
Added to wishlist
Calculate Shipping Cost
A-Derma Protect AD Cream is a sun cream that perfectly protects atopic skin on the face and body from the sun's rays.
Characteristics:
Hydrates, protects and reinforces the skin's natural barrier.
Provides very high sun protection against UV rays (SPF50+).
Ideal for dry skin prone to atopic eczema.
Light texture, non-sticky and water resistant.
High tolerance, paraben-free and fragrance-free.
It can be used on babies, children and adults.
Directions for use:
Apply to the skin before sun exposure. Reapply several times a day, after showering, swimming or drying off and excessive perspiration.