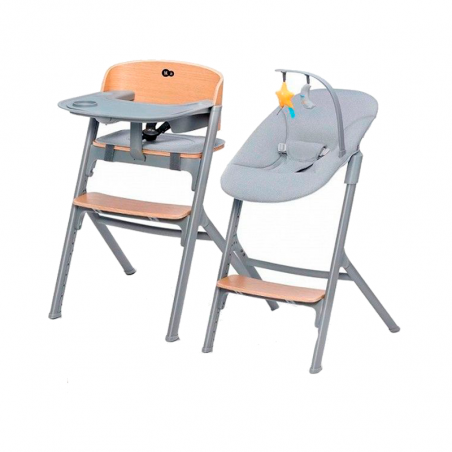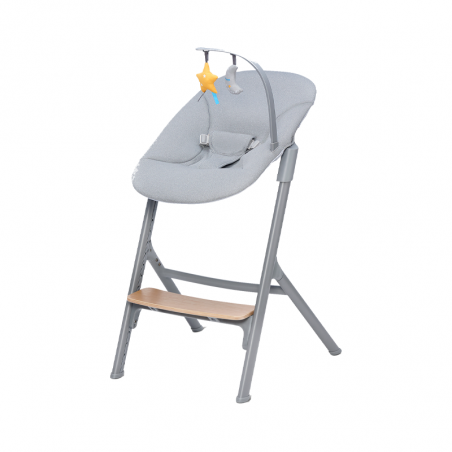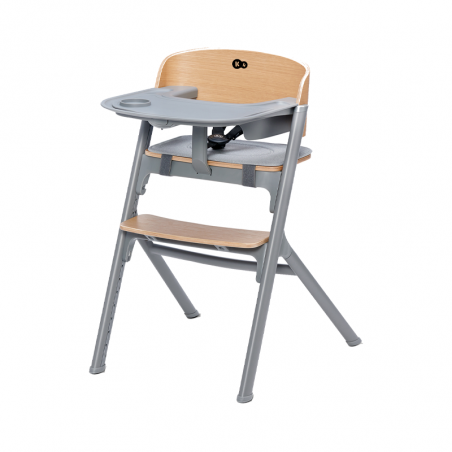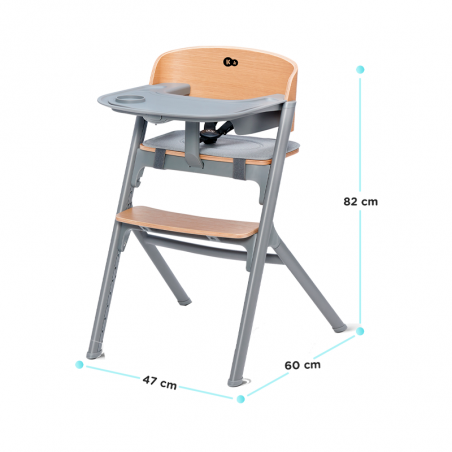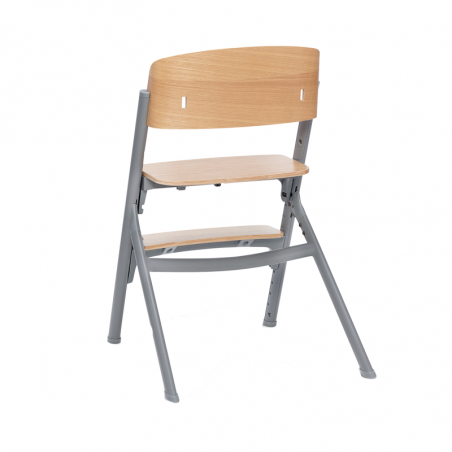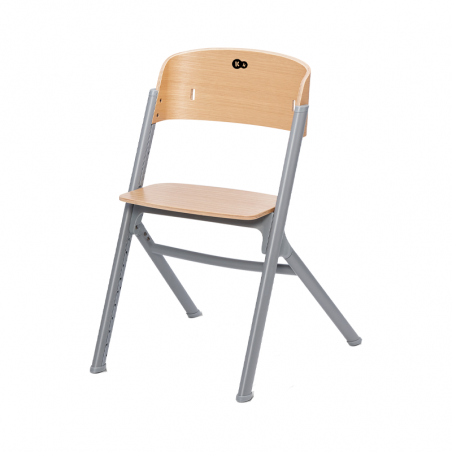 Kinderkraft Livy Wood Dining Chair + Calmee Gray Lounger
Calmee multifunctional high chair with lounger, for children from 6 months to adulthood.
Add to wishlist
Added to wishlist
Calculate Shipping Cost
Kinderkraft Dining Chair Livy Grey-Wood is a universal 3-in-1 highchair for babies that will accompany your child in their first attempts to eat alone, do their homework and discover their passions.
Features:
A maximum load capacity of 110kg.
It was created by Dutch designers Bas Otten and Camille de Vrede.
A wide, depth-adjustable seat and contoured backrest support the correct position of the child.
Thanks to the height adjustment, the child will be able to accompany you during family moments at the kitchen table.
The 3-in-1 multifunctional high chair: combines the functions of the high chair, low chair and high chair for teenagers or adults.
Indicated from 6 months to adulthood or up to 110 kg.
Easy to adjust: the seat adjusts to 4 levels. Thanks to this, the child will be able to play or do creative activities in each place.
Adjustable footrest makes it easy for your child to maintain a correct, comfortable back position while playing or eating.
The seat is adjustable in 3 depth levels. Thanks to this, it accompanies the growth of the child.
Supports spinal development at all stages of a child's life, regardless of which high chair variant they use.
Thanks to the 5-point adjustable seat belts with buckle, even an excited child will be safe while moving around in the high chair.
Steel and aluminum frame is solid and durable. Legs wide apart prevent the chair from rocking.
The silicone lid is BPA free, so you can eat right out of it. It is also dishwasher safe.
The high chair complies with the EN 12790 standard for hammocks, the EN 14988 standard for high chairs for babies, the 17191 standard for low high chairs for children up to 14 years and the EN 12520 standard for seats for adults.
Dimensions: Length: 64cm, Height: 81cm, Width: 55cm.
Weight: 8kg.
Kinderkfraft Calmee Lounge Chair has a soft seat and contoured backrest that support your child's back.
Features:
Little feet will have adequate support thanks to a footrest that favors a correct position.
Contains a colorful bow with toys.
Natural Rocking: It can gently rock the lounger to help baby relax.
2 toys are included in an arch to help baby's hand-eye development.
Thanks to minimalist solutions, the child relaxes without unnecessary stimulation.
It blends well with interiors in different styles.
The comfortable seat with a wide backrest favors a correct position while the baby rests.
It is soft and pleasant to the touch and does not irritate the child's skin.
3-point seat belts are adjustable. A wide crotch protector protects baby's delicate feet.
Non-slip rubbers on the skates prevent the net from moving while swinging.
Complies with EN 12790 and EN 71 for rocking chairs.
Dimensions: 64x48x57cm.
Weight: 2.4kg.