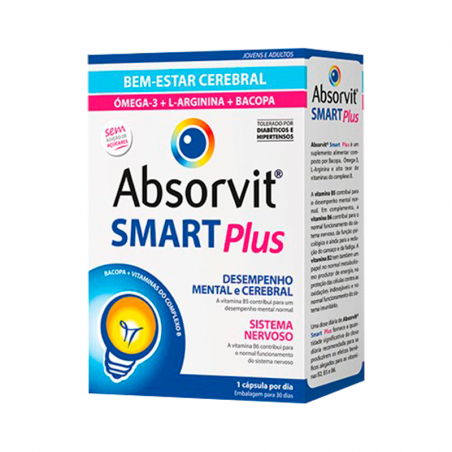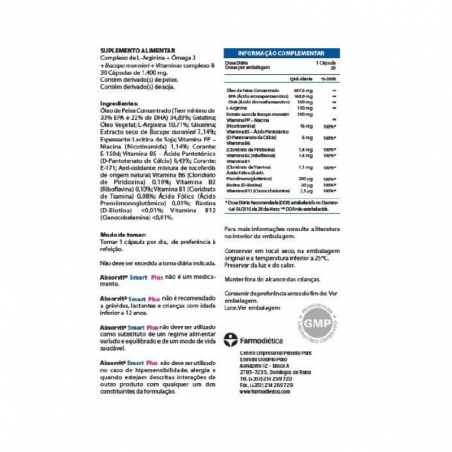 Absorvit Smart Plus 30capsules
Improve your mental performance and energy.
Add to wishlist
Added to wishlist
Calculate Shipping Cost
Absorvit Smart Plus is a food supplement composed of an extract of Bacopa, Omega-3, L-Arginine and high content of B vitamins.
Features:
Contains vitamin B5 which contributes to normal mental performance. In addition, vitamin B6 contributes to the normal functioning of the nervous system and psychological function.
Indications: Difficulty concentrating and memorizing in children, adults and the elderly; Strengthening cognitive and learning skills; Improvement of intellectual performance; Times of study and exams; Periods of high intellectual effort and memory loss, forgetfulness and concentration in the elderly.
Directions for use:
1 capsule a day, during the main meal. In cases of greater need, you can increase the dose to 2 capsules a day, one in the morning and one in the evening.