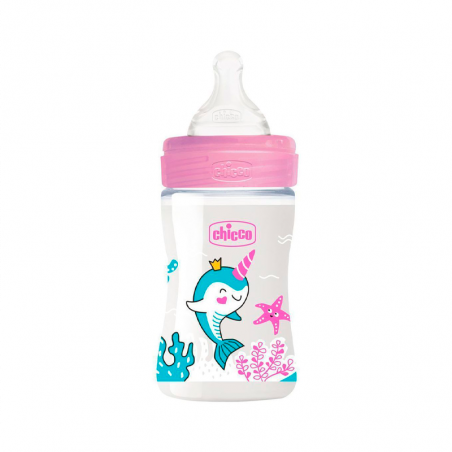 Chicco Biberão Well Being 150ml Slow Flow 0+M Pink
Ideal bottle for everyday food. Protects the child from colic, regurgitation and irritability.
Add to wishlist
Added to wishlist
Calculate Shipping Cost
The Well Being Chicco Slow flow is the perfect choice for baby's daily feeding. Thanks to the special Physio teat, the bottle allows babies to drink at their own pace, for relaxed and safe feeding.
Characteristics:
The special shape of the mouth was developed to respect the natural sucking movement and protect the baby from colic, regurgitation and irritability.
It is made of high quality plastic and is available in a wide selection of colors.
Physio teat. Soft silicone with a Soft Sense finish for pleasant, relaxed eating.
Slow Flow.