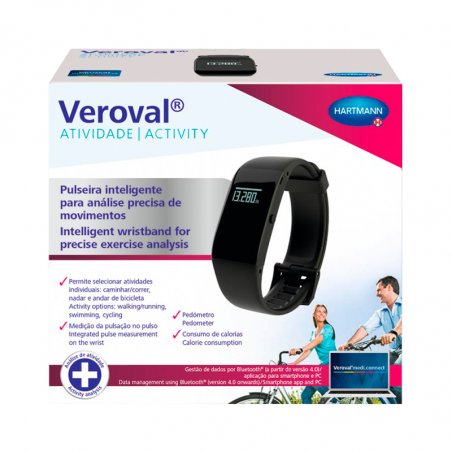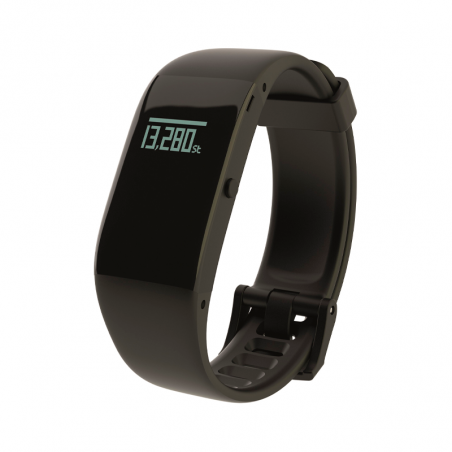 Veroval Activity Bracelet
Smart wristband for activity analysis.
Add to wishlist
Added to wishlist
Shipping from €13.80 to USA buy it today.
Calculate Shipping Cost
Veroval Smart wristband for activity analysis.
Characteristics:
Exact record of calorie consumption, activity duration and distance.

Individually selectable activities: walking or running, swimming and cycling (with stopwatch function and associated calorie display).

Comprehensive sleep analysis.

Waterproof to 30 meters.

With pulse pulse measurement and pedometer.

Data can be shared between all Veroval devices, such as the scale and the tensiometer.

Data transfer via Bluetooth (Smartphone app) or Bluetooth USB adapter (PC).

USB Bluetooth adapter included.

Data can be easily saved using the Veroval medi.connect application or software.